Search


Training
---



Stir up some laughter and learning and infuse some fun into the classroom. It's out-of-the-box programming that's not your typical off-the-shelf training workshop. These programs seem more like play-shops with a purpose. They're interesting, they're integrated, they're a hoot, and they're a hit with participants and staff development directors alike. It's training with a twist of creativity where audiences engage their imagination, their intellect, and their body to laugh and learn the lessons of the day.

B.S. Bossier and I. M. Wright-Allerstyme were making their way around the organization with their teammates Sly Foxx and Nelly Nurture. They were a team of diverse personalities all sporting the regalia their character name implied and they were on a mission to solve an important mystery.

Another group is divided into teams from unique countries such as Marketalia, Finandia, Manageria, Executania, and Supportia. They are fervently getting all their passports signed from members of other countries as they learn about the lifestyles of its citizens. Teams from these countries are seen engaging in friendly competition and problem-solving exercises such as the Snack Sculpture Challenge, Flipchart Frenzy, or Human Bowling to promote teamwork, communication, and leadership.

Yet another group is dashing about the venue in a scavenger hunt called an Expedition Into Exceptional Customer Service. This highly interactive hunt for knowledge is just one of the programs offered up as Twisted Training. This unique overnight experience won first place over Disney in the International Association of Amusement Parks and Attractions (IAAPA) Spirit of Excellence Awards for Best Guest Services Program in 2000. A game show-themed Superstar Orientation Program also won the IAAPA 2001 Best Orientation Program.

These types of training are not only winning awards from IAAPA, they are winning the praises of attendees for pumping up the spirit of the workplace and the classroom in an engaging and unique way. Classmates who share in these experiences build a stronger communication and support link and forge better relationships when they see each other in a different light outside their assigned positions. How people play is how they work and our authentic selves come out to play in these settings, so people really get to know who is behind the nametag. It builds lasting impressions of a fun and meaningful place to work and breaks down the barriers faster than usual training programs.

It seems that if you want to capture the attention of your audience, then adapting your curriculum with unique experiences enveloped in a themed concept is a natural way to do it. "I hear and I forget, I see and I remember, I do and I understand." This ancient Confucius saying is the cornerstone of modern experiential training concepts. Experiential education is when a learner constructs knowledge and skills from direct experiences. Adult learning theory states that relevant, interactive learning that engages people mentally, emotionally, and physically leads to higher retention of the material.

Recent research has also shown that participatory programs are more popular and more productive for Generation X and Millennial audiences. Unlike their Traditionalist and Baby Boomer counterparts who grew up learning through lecture, the younger generations grew up interacting with their learning tools. Computer gamers receive feedback on their abilities an average of every 60 seconds and give the opportunity for a player to step into a realm that is fully engaging. This is one of the reasons players who otherwise have a short attention span can seemingly stare at a computer screen for hours. They are participating with more than their intellect with these virtual reality games.

Role-playing with a purpose puts a playful spin on being a professional. It teaches staffing, park, or business procedures while making the players more comfortable with guest interaction and specific circumstances that they will encounter in their daily dealings with guests. Dramatizing common scenarios helps them internalize the policies and procedures of the organization and it gives a humorous twist to teaching methods of raising the service standard and dynamizing the delivery. It gives employees a chance to practice what they've learned in a safe environment and it gives them a kinesthetic sense of figuring out what to do in difficult situations by practicing with their colleagues. There's just no limit to what can be created. Once the outcomes have been identified and the content decided, then the process begins to wrap all of it into a theme and activities to help drive home the point.

Retailers, restaurateurs, and the recreation and hospitality industry have known about experience-based marketing for years. Many of them have built their businesses on creating an encompassing theme and feeling for their environments. We know people are drawn to dining in rainforests, having a snack with cartoon characters, and climbing rock walls in malls. Now we're expanding that theory into the professional development arena and breaking down some barriers to learning and removing the walls in the classroom to stir up some thinking. Try putting a twist to your training and see how it can whip up a frenzy of enthusiasm for your staff enrichment programs. It's high energy, highly interactive, and highly regarded as a very successful strategy for retaining interest and important information.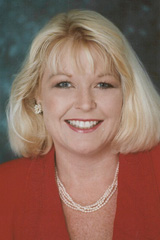 Gail Howerton, MA, CLP, CLL
Gail Howerton, MA, CLP, CLL is a Certified Leisure Professional, a Certified Laugh Leader, and the CEO (Chief Energizing Officer) of Fun*cilitators. She is a professional speaker facilitating fun and effectiveness to energize your enterprise and promote peak performance through playful professionalism. Gail has a degree in Recreation, a Masters in Experiential Education and is the Author of Hit Any Key To Energize Your Life. Contact her at 800-930-6096 or subscribe to your free monthly e-zine Live Wire at www.twistedtraining.com for tips to revitalize your enterprise.

Janet Miller has over 13 years experience at The Cleveland Metroparks Zoo where she developed her hospitality skills and uses her creativity to explore the world of innovative, themed training. As the Training Manager, Janet is a three-time winner of the IAAPA Spirit of Excellence awards and is on the IAAPA Human Resources Committee. In the entrepreneurial spirit, she is now the Chief Conductor at her company, Right Track Training. Contact Janet at [email protected] .

Together, they created Twisted Training Programs to stir up some laughter and learning and infuse some fun into the classroom.
Feedback
Many of the articles at EXPERT Magazine are available for reprint free of charge for your company or association newsletters and web sites, with permission. Email us with your request and article title: [email protected] .

© Copyright 1999-2006 ExpertMagazine.com

Top of Page



Training
Latest Headlines