Search


e-Learning
---



Small business owners, entrepreneurs, executives and managers face the challenge of not
only recognizing when change is coming, but where it's coming from, and how it will affect
their business operations. As they recognize these trends, they must also know how to proactively manage change and its resulting effects. Some visionary leaders are quick to see emerging markets and industries. But quite often, a paradoxical change occurs that will alter the way the business world operates - pushing executives out with their golden parachutes.

In addition to facing the challenge of recognizing change, business leaders must also know
how to attract, train and retain Knowledge workers. In the past, this has been viewed as a very high expense to companies, a "liability" rather than a necessity. How can business leaders "attract, train and retain" their employees and show a substantial return-on-investment (ROI)?

Workforce Training & ROI

Very few emerging markets or industries can accurately be classified as "juggernaut" in size
or scope. Today, the emerging juggernaut is e-Learning. If analysts and current trends prove correct, e-Learning will establish itself as the "juggernaut" of training and development.

Over the past two years, I have had the opportunity to work with many owners, executives, managers, business leaders and investors, when the subject of e-Learning comes up, few
seem confident, comfortable, or even knowledgeable about the subject. Some question its relevance to the knowledge organization.

e-Learning represents a wide range of business activities and technologies, including distance education, computer-based training (CBT), web-based training (WBT), Internet-based training (IBT), courseware delivery and online learning and testing. e-Learning represents the total integration of multimedia, instructor-led, and real-time training - in a human, collaborative environment.

Knowing how to get started on purchasing or creating a company-wide e-Learning program for employees requires an understanding of new learning models and technologies. As with most educational institutions, businesses are muddled with learning models created in times of information scarcity.

Today, the business world has three very fundamental concerns and weaknesses: attracting, training, and retaining Intellectual Capital. It's a difficult task to train and retain the Knowledge workers of the world - the workforces of the new millennium are now "free agents" and job hoppers at a whim. What they offer is portable knowledge. I propose a simple, long-term solution to these three business concerns and weaknesses - e-Learning.

e-Learning and the e-Workforce

What began simply as IT training has made its way into management, sales, marketing, customer service, and professional development. This multimedia approach to training is quickly migrating to the Web. The e-Learning market, in a Merrill Lynch research report, is estimated to grow annually at 54 percent, from $9.4 billion in 1999 to $53.3 billion in 2003. Other analyst reports estimate a much higher dollar figure. Either way, the pie is growing rapidly.

In the final analysis, e-Learning offers ten major advantages to the business world and its workforce.

1. Real-time learning. e-Learning offers real-time learning and application of critical knowledge. Knowledge will no longer need to be taken from the shelf of the training department, brushed
off, and reviewed. e-Learning is immediate and provides up to date information. Just as the Internet has revolutionized information accessibility, so e-Learning begins to revolutionize training.

2. Learner-centric training. e-Learning changes the focus of training from traditional instructor-centric to learner-centric training. This is how training and learning should be done. e-Learning is tailored to the learners professional responsibilities and capabilities, creating relevant application to their needs.

3. Attract, train and retain. The most important asset in a company is its' Knowledge workers. The shortage of skilled workers is global. Research shows that the number one reason for loss of key employees is that they feel their company hasn't invested sufficient resources for their professional development. e-Learning not only addresses the workers' need to develop new knowledge and skills, but provides learning-on-demand (LOD).

4. Personalized individual training. An effective e-Learning system learns about its users and tailors its offerings to their learning style, job requirements, career goals, current knowledge, and personal preferences. This is all accomplished through "small chunks" of learning granules and objects labeled so systems can automatically create and deliver individualized learning experiences.

5. Ownership & Empowerment. e-Learners are responsible for their own learning. e-Learning empowers them to manage and implement their own learning and development plans. Ownership of learning is crucial for individual growth and retention of employees. Empowerment creates learner ownership and direction - leading to powerful learning and growth potential.

6. Simulation. We learn by seeing and doing. e-Learning introduces a truly innovative way of simulating each learning experience with content and ideas provided by some of the leading professionals in the world.

7. Collaboration. This is accomplished through either joint problem-solving or discussion
among study groups through forums, discussion groups and chat rooms. Collaboration is the way to effective learning - opening the path to broader thought and innovative processes
through the sharing of ideas and experience.

8. Anytime and anywhere. One difficult and costly process of traditional training is coordinating travel, resources, materials, classroom settings, or seminar training for a global workforce. The reality of training in a virtual information classroom, across continents, is now possible - anytime, anywhere.

9. Cost effective. Costs can be applied to each learner and results can be measured against them. More importantly, e-Learning is less intrusive to the daily work duties of the company and learner, saving time and money through less interruption of employees regularly scheduled duties.

10. Quantifiable ROI. e-Learning can be effectively measured in terms of knowledge gain and retention. This is proving to be the true "sell-point" of e-Learning. Companies will be able to establish systems that can track progress, report results, and specify additional subject
matter for continued success. This is where ROI will be recognized by both the employer and employee.

e-Learning offers companies the ability to address and manage the monumental task of hiring, training, and retention of the new Knowledge worker. It also will show which corporations are serious about attracting, training, and retaining their global workforce.

Last year, 70 million people received training and education on the Internet. Soon, training for nearly every job in the world will be available over the Internet. The real change in business practice will be the acceptance that the knowledge of employees represents a competitive edge.

In fact, I believe it is the competitive advantage companies' neglect most often. Speed, connectivity, and intangible value have made e-Learning the prime choice for creating and maintaining a competitive advantage in an ever-changing, competitive, information world. Knowledge is not only Internet mobile, but mobile with each employee.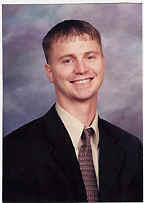 Bray Brockbank

John T. Chambers, President and CEO, Cisco Systems stated, "The next big killer application for the Internet is going to be education. Education over the Internet is going to be so big it is going to make e-mail look like a rounding error."

The clock is ticking on the traditional employee training and retention model.

The juggernaut cometh.


Bray J. Brockbank is an entrepreneur and a technology integrations consultant for Learnframe, a leading KnowledgE-commerce (TM) and e-Learning infrastructure technologies corporation; Contact Bray by e-mail: [email protected], telephone: 800-738-9800.

Feedback




Many of the articles at EXPERT Magazine are available for reprint free of charge for your company or association newsletters and web sites, with permission. Email us with your request and article title: [email protected] .

© Copyright 1999-2006 ExpertMagazine.com

Top of Page



e-Learning
Latest Headlines